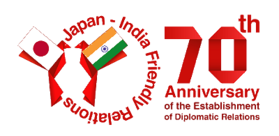 New Delhi
Office Outreach
We hold Forums, webinars, exhibition to publicize and disseminate the results of technology.
Scroll Down
NEDO New Delhi Office Webinar/Seminar
NEDO New Delhi Office has undertaken a series of webinar to showcase the NEDO activities and providing platform to Indian and Japanese firms for business collaboration, explore opportunities for investments and expand trade between Japan and India. The topics of webinars are relevant for bi-lateral cooperation between the two countries in the field of energy, environment, new and emerging technologies.
India-Japan Energy Forum
India Japan Energy Forum is a platform to enhancing technology cooperation and business opportunities between India and Japan in the energy sector with a focus on renewable energy, grid stability, energy efficiency improvements in the industry, and low carbon technologies. The forum has conference and exhibition and is represented by top level of policy making bodies from both countries.